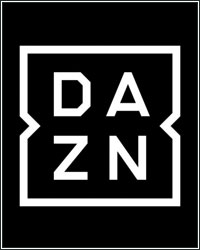 Greetings all and welcome to Magno's Quarantined Sack, Week 2. In a boxing world without boxing, fight fans are still shooting arrows of inquiry into the general vicinity of my bulbous, bloated sack. This week, we have questions/comments regarding a boxing business model that works and other boxing talk in the COVID-19 world.

Boxing TV Dollars and Sense

Hi, Magno, I know you strongly disagree with the current paywall to enjoy boxing and grow the sport. I have cancelled DAZN, ESPN plus and Showtime because they are really putting on too many showcase fights. I'll subscribe when there's a fight that intrigues me. In the meantime I will save the money. What do you see as the best business plan to serve both the fan's interest for intriguing fights and the promoter and platform's financial interest? Based on your columns is it something like showcase fights on regular ESPN, Fox, and YouTube or Facebook and charge something like thirty or forty dollars for premium fights on pay per view or for a DAZN subscription fee. I think DAZN is the closest to that model as it comes out to less than ten dollars a month with their annual package, but they still are putting on too many showcase fights and building too many prospects.

-- Benjamin from Puerto Rico

Hey Benjamin

I'm not necessarily against a paywall business model—if we're talking a reasonable price for quality content. But there has to be a free, easily accessible outreach vehicle alongside the cash grab to help build a base and draw in new fans. You can't just stick everything behind a paywall and expect to do anything but bilk your most loyal fans and eventually lose them one by one as they die or get tired of being hustled. That's where DAZN's business model is a flawed one. How the hell do you bring in additional subscribers to make a profit on your investment if you cut off your ability to sell your product to new fans? Where's the growth potential in that? Seriously, who's going to pay for something that they don't really know or care about?

It's just common business sense (if the goal is to build something long-term rather than just make a quick buck and then cash out). There has to be an effort to plant while harvesting.

Ideally, I'd like to see the sport so healthy and so well-handled that it could survive while putting everything out there free to the consumer. But I know that's impossible right now. For me, the perfect balance would be to have a service like DAZN, at a reasonable price, for the top 60% fights and, maybe, the lowest level undercard fights (that appeal to the purist) while making everything between—the showcases, the squashes, the bouts featuring top prospects—available free to fans via YouTube or Facebook streams.

Also ideally, we'd see a shit ton of promotion to go along with all of this, but especially for the free content, which would serve as a true investment in the future of the sport.

The frustrating thing is that all of this COULD be done. It's not like anyone's making any money from the non-main stage fights, anyway. Why NOT put them out there to help build mainstream interest? Modest money could be made from traditional advertising on these free streams, but the real money would come later as fighters build a base and bring that enthusiastic base to the next-level where many would be willing to pay.

What To Do, What To Do

Hey Magno. Not having boxing around is driving me crazy. What can a hardcore boxing fan do in these trying times? Any boxing movies you recommend? How about boxing books? Old fights on YouTube or Daily Motion? Help!

-- Simon

Hey Simon.

I hear you. Honestly, though, I'd probably recommend taking a step back from boxing for a while and taking advantage of the downtime to do other things. Spend time with the family, read some non-boxing stuff, watch some good non-boxing movies. Not having boxing around shouldn't be such an ordeal. I love the sport as much as anyone—and earn my living from it—but it never should be a 24/7 kind of thing. Taking a break and a step back (for now) is okay. And when it comes back, you may find your love for the sport reinvigorated.

The Best...After Boxing Comes Back

Paul! Big fan, long time no talk. When we whup the coronavirus' ass and boxing comes back, what fight are you most looking forward to? I'm all on that Lomachenko-Teo fight!

-- Dean

Hey Dean.

Lomachenko-Lopez is a big one and, call me crazy, but I give Teofimo a solid chance of pulling off the upset. Mostly, though, I'm looking forward to the fights that haven't been made yet. Guys like Terence Crawford, Errol Spence, Manny Pacquiao, etc. who don't have dates or opponents yet. I think there's a good chance that the post-coronavirus schedule will be deeply stacked as everyone rushes to get in a solid payday fight. For now, though, it's all about the waiting and the efforts to knock this fucking bug out of the air.

Got a question (or hate mail) for Magno's Bulging Mail Sack? The best of the best gets included in the weekly mailbag segment right here at FightHype. Send your stuff here: paulmagno@theboxingtribune.com.