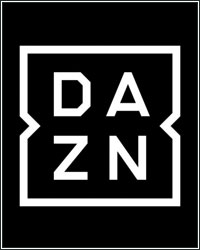 On Tuesday, The Financial Times posted an article stating that streaming service DAZN was searching for outside funding and/or looking to sell off a piece of ownership to help stay afloat. There was also the strong implication that billionaire owner Len Blavatnik was looking to remove some of the financial burden off his own shoulders from a company that has never stopped losing money since its inception.

Although the current Covid-19 lockdown and shuttering of nearly the entire sports world is the present tense culprit for a bad state of affairs, the money issues with DAZN started a long time ago.

Last October, the company hired investment firm Goldman Sachs to try and raise at least $500 million to aid in proposed expansion into new markets. The implication, then, was that Blavatnik was no longer willing to put his own money into the project.

In 2018, the company, which was valued at $3.69 billion (USD) at the time, sold a ten percent stake to Japanese advertising company Dentsu for $369 million (USD).

Now, with sports at a standstill and subscriber tallies receding, the wannabe Netflix of Sports is in a tough spot.

In a recent leaked email to staff, DAZN's chief executive, Simon Denyer called this pandemic "the biggest disaster to hit the sports world in 75 years and the biggest challenge our business has ever faced."

According to The Financial Times piece, DAZN ownership has been shopping for new, cash-heavy partners and is even considering selling itself outright.

Inside the US, DAZN has mostly been confined to hosting combat sports like boxing and Bellator MMA, but has been working to branch out into other sports. Most notably, the company signed a 3-year, $300 million deal in 2018 with Major League Baseball for rights to air a daily wrap-up, highlight show. Outside, the US, however, the company has spent billions to obtain live rights to sports in its other eight markets.

Faced with reality during the worldwide Covid-19 outbreak, the company took quick action to try and cut costs. They furloughed or flat-out released a number of employees and announced that they would be withholding rights fees for events cancelled due to the health crisis.

But, apparently, the writing may be on the wall, for those at the very top of the company, that they may not survive this particular battle without some major reinforcements. At the very least, Blavatnik, who seemed increasingly unwilling to carry the financial burden before all of this, is now especially unwilling to risk any more capital in what's amounting to a sink hole of loss.

It's still unclear what this means for the world of boxing. DAZN has snapped up some major names and signed some major deals to become a big-time player in the game. The streaming service has nearly a half-billion dollars tied up in Saul "Canelo" Alvarez and Gennady Golovkin, alone.

Speculation ran rampant when word spread that the company was holding a meeting this Friday regarding its boxing program. Lead promoter Eddie Hearn, however, has stated that the meeting is purely for purposes of discussing its upcoming schedule and that "there is no DAZN situation." But it's only common sense that those in charge of DAZN Boxing would be deeply concerned about their future.

Can they hold firm and stay fully in business through the sports shutdown?

Prior to this, there were already cracks and strains in the business model. Charges and subscription plans have been tinkered with. Advertising has been brought into the "no ads" broadcasts. Executives have acknowledged the need to scale back on their overly-generous purses and multi-fight deals.

DAZN, more so than any other boxing company, is in danger of falling to pieces. To a subscription-based business, forward momentum is a must. The Covid crisis has not only stopped new subscriptions, but it's peeling away the gains already made. And with no fights on the immediate horizon, the losses will continue to mount up.