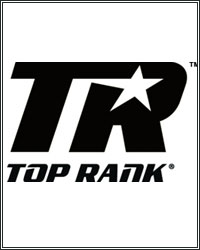 Sack in Quarantine, Week 12. Here I come with another Thursday edition of Magno's Bulging Mail Sack, the only boxing mailbag segment that should require a face shield and wet wipes. This week, we have comments/questions regarding Boxing's Comeback Schedule, DAZN, and Puerto Rico's modern best.

DAZN

Hi Paul

Thanks for your response from my previous email on your weekly column.

Now I will move to my next question.

I have read many articles where they state the current situation with DAZN. I have made rough calculations based on the disclosed purses from fighters and I am still struggling to see where revenue might come from. During the last years it seems many players want to get involved with boxing but seem to fail (first coming to mind is rocnation) , what do you envision will happen with DAZN? If it turns out that DAZN does not work, where do you see most fighters would move to?

I am not wishing anything bad happens to DAZN but I wish HBO would be back.

Best regards

-- Miguel

Hey Miguel.

The short, brutal answer when it comes to DAZN's revenue is that there's absolutely no way they're going to make a profit from their boxing content. Their business model is just "off."

In order for DAZN to be a financial success with its boxing program, given its expenses, the subscription base would have to blow up. And, to be honest, in a US boxing scene where only a million-and-a-half , at most, tune in to a free network boxing show, there's just not enough of a base to make DAZN's plan profitable. Even if they pulled in all of the hardcore fans who tune into most every boxing event, they'd still come up in the red.

DAZN, to be successful, has to expand the base. But, with everything behind a subscription paywall and given their general unwillingness to do any free programming as outreach, it remains to be seen how, exactly, they'd be able to bring new fans in.

My best guess as to DAZN's future is that they will eventually start putting their biggest fights on pay-per-view and keep the subscription service for the regular events. I don't see any other way they'll turn any sort of profit.

More and more, though, I'm thinking that turning a profit on boxing was never their real priority. Maybe they scooped up boxing in the US because all other major American sports already have network contracts. They had to have some live sports to air and were willing to operate at a loss while establishing their presence in the market and waiting for the chance to make a play for football, baseball, basketball, etc. For me, that's the only explanation for such a big company, with such a large operating budget, having such an apparently piss-poor business plan.

If DAZN does collapse (or decide to ditch their boxing program), Golden Boy and Matchroom will take their guys and shop them to some other network. They'll find a taker, somewhere.

The Comeback Boxing Schedule & Puerto Rico's Best

Hi, Magno, hope you and your family are fine and healthy. The boxing schedule is what we all expected, fights that were supposed to air in March, April and May are now happening in July and August. Well, maybe it's a little worst than what we expected, but at least the fighters are getting paid and that is always good news, even if these aren't fights that we can about during our job or with our buddies, they are just there for us to watch if we're home. Top Rank will showcase the fighters with the worst KO ratio against light-hitting contenders hoping to get as much air time as they can. Stevenson, Greer, Pedraza and Gabriel, I will not be surprised, if Conlan will also appear. Navarette is the exception, but is matched against a snoozer, who will probably last him at least eight or nine rounds, despite the losing record. There is a reason no one remembers too many classics when two fighters with low KO ratios face each other. The best fights to watch will happen beginning in September with Canelo, and Teofimo Lopez facing Lomachenko.

Also...Magno, I'd like to get your opinion of Puerto Rico top five fighters of the last 40 years. My top five are in the following order 1. Gomez, 2. Trinidad 3. Benitez 4. Cotto and 5. Camacho. Take care.

-- Benjamin from Puerto Rico

Hey Benjamin.

Yeah, this was to be expected. I had hopes that we'd get some really good fights to get this sport back up and running the right way, but my brain told me differently. Boxing never disappoints in delivering the worst possible programming permissible. And with boxing fandom salivating at the thought of finally having something to watch on TV, it was inevitable that we'd be getting weak, risk-free content from the promoter. But something is something, right?

Still, I would've preferred some brawls between heavy-handed opponents thrown in there or even a sprinkling of bona fide stars in showcase squashes. Something that may capture the attention of mainstream sports fans who will be tuning in since there's no other live sports available. We should be taking advantage of this opportunity to showcase the sport to the world, not putting viewers to sleep with Shakur Stevenson carrying an overmatched fall guy for a full twelve rounds.

As for my top 5 Puerto Rican fighters of the last 40 years? I think your ranking is spot-on. I have nothing to add there. The second half of the top 10 would be the real interesting list, though. Plenty of debate there. You'd have Edwin Rosario, Ivan Calderon, Juan LaPorte, Wilfredo Vazquez, John John Molina, and others vying for no. 6-10.

Got a question (or hate mail) for Magno's Bulging Mail Sack? The best of the best gets included in the weekly mailbag segment right here at FightHype. Send your stuff here: paulmagno@theboxingtribune.com.