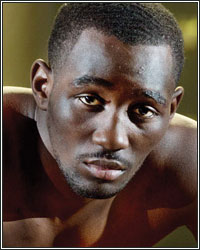 Every Thursday, right here at FightHype.com, boxing fans gather around my bulbous, bulging sack and marvel at the magnificent load of gooey, salty truth that I call into action-- and this Thursday is no different. This week, we have comments/questions regarding the exhibition boxing craze and the Crawford-Spence dynamic.

Embracing the Dark Side

Paul Magnodamus,

Either Spence or Bud is going to have to embrace the dark side if they want to garner crossover appeal.

My suggestion to Bud Crawford is to pull a Mayweather and buy his contract away from Bob Arum. And then become the heel.

Arum may give him a deal $250K - $300K compared to Mayweather who was more valuable and had to fork out $750K.

Mayweather was on a mission to take over boxing, which he did, and despite his critics' false narrative, Mayweather has many signature fights (Corrales, Gatti, Hernandez, Judah, Hatton, Canelo, McGregor) and held boxing captive for 20 years.

Neither of these guys have elite victories that you could write home about.

They both can promote themselves but don't, I just think they're lazy.

Vergil Ortiz is good, but Bud will beat him, so why is Bud refusing that fight-- that's the way a fighter builds himself up from a $3M fighter to a $10M fighter.

Same with Spence, Haney, Teofimo, Tank, Thurman, Stevenson and Ryan Garcia. All these guys want to be Mayweather, but don't want to take chances.

– Robert Jackson

Hey Robert.

I agree. I think these guys lack vision and are content with getting the good, short payouts at the expense of putting in the work to bring in the really big, long-term money. I understand a fighter erring on the side of the guaranteed, but more modest payout. They could be retired from the sport and/or crippled every time they get in the ring, so they are tempted to grab at that money as it comes in. I think it's obscene, however, that the sport's promoters and business people are playing the short-money game.

Mayweather/Haymon weren't the first to push the concept of fighter self-determination, but they did create the blueprint for a fighter having full financial control of his own brand. Mayweather happened to be the right fighter in the right place and time to achieve what he did. Most fighters won't have the blend of charisma and perfect timing to become as big as he was. But that doesn't mean these present tense fighters can't also buck the system and handle their own business, away from promoter wars and handcuffing network deals.

Crawford and Spence, as you mentioned, are perfect examples of this. The two are in different legal/professional situations, but both could leverage themselves into that next step of stardom if they really wanted to. It's just easier to take the money made available to you rather than assume full control of what you pursue and what you get.

In the case of Crawford, I think Arum will continue to dangle that Pacquiao carrot out in front of him, angling to get him to re-sign when his Top Rank contract is up in October or, at the very least, keeping him away from PBC, where a Pacquiao fight could also be made. There's rumbling and rumor over Crawford-Pacquiao being in negotiations and piggyback buzz from Arum that a "major" fight announcement concerning Crawford is imminent. But, as with all things Arum-related, take everything with a grain of salt until names are on contracts. This "dangle the big fight" tactic is among his greatest hits when it comes to keeping an up-for-renewal fighter under his floppy-underarmed embrace. So, I'd hold off a bit before penciling Pacquiao-Crawford into any fight schedule.

Still, the promise of that kind of big fight could keep Crawford tied to Top Rank and, consequently, away from everyone else at welterweight.

And, circling back to the main theme of your email, that just kind of proves your point. Crawford could get the Pacquiao fight just as easy-- if not easier-- as a free agent, unbound by any promotional or network ties. He just doesn't have the wherewithal to understand this or the desire to work his way into a spot where he could do it on his own. The same could be said for Spence. Shit could happen if the fighters really, really wanted shit to happen.

Sideshow Boxing

Magno.

Julio Cesar Chavez Jr. vs. Anderson Silva? This has to be a joke. A bad joke. What's going on with our sport? This is a total mockery. There's lot's of this BS going on right now, too. There's the Oscar De La Hoya comeback, which you know is going to be a farce. It's sad to see the sport we love being turned into a freak show. Mags, give us an answer. How can we save boxing?

– John

Hey John.

You're totally NOT going to like my response to your email. I don't have any problem with this at all. As a matter of fact, I actually like Chavez Jr. vs. Silva. I like Steve Cunningham vs. Frank Mir. I'm fine with Oscar De La Hoya vs. TBA. I'm fine with all of this stuff, to be honest. And I guess we need to now throw exhibitions Juan Manuel Marquez vs. Miguel Cotto and Erik Morales vs. Marco Antonio Barrera into this pile that also includes Jake Paul vs. Ben Askren, Julio Cesar Chavez Sr. vs. Hector Camacho Jr., and, maybe, Floyd Mayweather vs. Logan Paul and Mike Tyson-Evander Holyfield.

All of this is harmless sideshow fluff that can only help boxing. Get back to me with the outrage and the "they're defiling our sport" stuff when these sideshow spectacles start involving active fighters and taking away from the present tense competitive scene. These sideshow fights popping up are involving pros who are no longer active and would otherwise be doing nothing. It's plus, plus...pure bonus material. The "purists" should be more worried about why these exhibition fights are bigger than most of the "real" fights being made right now. That is where the real outrage should be placed. Why can't boxing's bossmen, promoters, and network liaisons generate any real magic for their product?

If anything, I view these celebrity/legends/cross-discipline fights as a positive. I see this fad as proof that boxing, the sport, is still marketable to the mainstream. People still want to buy into the concept. It's just that boxing, the business, can't get its shit together to deliver the mainstream a quality product. If this isn't a wake up call to the sport's powerbrokers and a call to make changes, I don't know what is.

Got a question (or hate mail) for Magno's Bulging Mail Sack? The best of the best gets included in the weekly mailbag segment right here at FightHype. Send your stuff here: paulmagno@theboxingtribune.com.