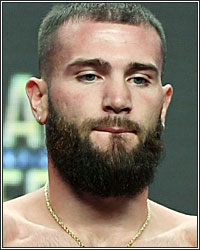 Welcome to another weekly gander at my bulging, bulbous sack and the marvelous money shot from within, which is always just one tickle away from exploding all over boxing's purveyors of ignorance. This week, we have questions and comments regarding the Charlo-Castaño decision, Canelo-Plant/Bivol, and Joshua-Usyk

Charlo-Castaño Robbery?

Paul.

I read your article this Monday and saw where you said that Charlo-Castano was a draw. That's total BS and you know it. If you're being generous with Charlo then maybe you get 116-112 for Castano. I had it 117-111 for Castano. Castano clearly won that fight and boxing's in such a bad place because of people like you who know how things went down, but are telling some big lie for whatever reason. Maybe you're a Charlo fan or maybe FloydHype tells you to favor Al Haymon PBC fighters. Whatever it is, you need to man up and tell everyone the truth that Castano won and there needs to be some sort of action, even if it's a mandatory rematch.

– Ryan from Georgia

Hey Ryan.

Listen to yourself. What the hell would I have to gain from saying Charlo-Castaño was a draw? What the hell would anyone have to gain from me saying Charlo-Castaño was a draw? The world isn't going to change their opinion one way or the other based on how I scored a fight. I just state my opinion based on what I saw-- and I saw a close fight, just like every other knowledgeable observer did. Like I said in Monday's article, I have no problem with 115-113 for either fighter. And like I also said, the 117-111 score was awful. But, you know what? 117-111 for Castaño was also awful. 117-111 either way meant that you gave one fighter the absolute benefit of the doubt on every single close round. THAT shows bias-- if not for the fighter, then for one fighter's particular style.

As for your FloydHype, Haymon, PBC nonsense? I take no offense when an idiot shows himself to be an idiot. You do know, though, that Castaño is also a "PBC fighter," right? Moron.

What's What With Canelo-Plant/Bivol

Hey Magno.

They keep going back and forth on whether Canelo is going to fight Caleb Plant next. The last I heard, the fight is probably going to happen. If it doesn't happen, Canelo might fight Dmitry Bivol next. So, my questions to you are: How likely is Canelo-Plant to happen? How likely is Bivol the backup to Plant? How do you see Canelo-Plant and Canelo-Bivol playing out?

Thanks for all your years of hard work and all the minutes and hours of good reading over those years.

– Pedro Blancas

Hey Pedro.

Right now, I think things are leaning towards "it WILL happen." There's a big incentive in PBC getting Canelo, even if it's a one-fight deal, so I think Haymon and company do what it takes to get Plant in there. I don't know how serious the idea of Bivol as a Plan B is. I wouldn't discount Bivol being floated out there by Eddie Hearn, who promotes the Russian and has been working with Canelo on a fight-by-fight basis since Canelo crow-barred his was out of that huge DAZN deal. Ironically, it could very well be this strategic media manipulation that pushes the Plant/PBC negotiations into completion.

As for the fights, themselves? Obviously, I like Canelo over Plant. Canelo is the top dog of 168 until further notice. But I don't think Plant is as much of a no-hoper as some people seem to think. He's got good reflexes, quick hands, and good instincts. If he channels a bit of the James Toney in him, he could be competitive. At the very least, I think he's a better fighter than Billy Joe Saunders and Callum Smith with a more complicated, nuanced skill set. Canelo against Bivol would be an interesting one, primarily because of Bivol's quick, heavy hands and overall offensive aptitude. But I think Bivol has some holes in his game and we've seen those weaknesses exposed a bit when matched against a complicated foe who forces him to think and second guess himself. That's the reason the hype has cooled over Bivol. I think Canelo stops him late, but there'd be significant risk for as long as it lasts.

Thoughts on Joshua-Usyk

Joshua-Usyk is official! It's no Joshua-Fury or Joshua-Wilder, granted, but I do like this fight. Usyk can boxing his ass off and I think he's got as legitimate chance of pulling off an upset. Am I crazy to think this?

– Simon

Hey Simon.

Yes...Yes, you are crazy to think that. Well, maybe not "crazy," but deeply buried in wishful thinking. Usyk is very skilled and, arguably, the best cruiserweight of this era, but he's not a true heavyweight. I don't like the way he's taken punches in either of his two official heavyweight bouts, against Chazz Witherspoon and Dereck Chisora. Being so close to a loss against a shopworn gatekeeper like Chisora should be a red flag. I mean, really...if not for a couple of score-sealing moments, Usyk could easily have lost that fight. I think, against Joshua, he gets taken out as soon as he gets hit with something hard. That could come in the first round or the eleventh, but it'll come eventually. I'm not saying that Usyk has zero chance, because we've seen what a pair of quick hands and a will to win have done to Joshua in the past (Andy Ruiz), but it's much more likely that he gets blasted away or absolutely swept on the scorecards.

Got a question (or hate mail) for Magno's Bulging Mail Sack? The best of the best gets included in the weekly mailbag segment right here at FightHype. Send your stuff here: paulmagno@theboxingtribune.com.