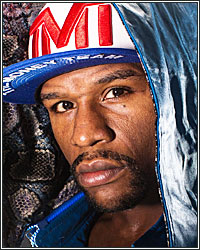 I'm not a "Hall of Fame" kinda guy. Actually, my official stance is that Halls of Fame are places where greatness comes to die.

If I ever got voted into any writing Hall of Fame (yeah, right!), I'd probably send in a handwritten, obscenity-laden "get bent" letter ala Johnny Rotten of the Sex Pistols, who rejected his band's induction into the Rock and Roll Hall of Fame in 2013 with a snarling "That hall of fame is a piss stain...Your museum. Urine in wine. Were not coming!"

But, having said that, if you ARE a Hall of Fame kinda guy, this year's induction weekend in Canastota, NY was probably the one to attend. Making up for the 2020 and 2021 festivities canceled due to COVID-19, this 2022 event, which incorporated the last 3 years of inductions, was chock-full of legendary HOF entries and boxing celebrities. Celebrating their inductions were notable names such as Bernard Hopkins, Roy Jones Jr., Juan Manuel Marquez, Miguel Cotto, Christy Martin, Andre Ward, Laila Ali, Shane Mosley, and James Toney (among others).

Oh yeah, and there was that guy named Floyd Mayweather. He was at the Hall of Fame inductions, too.

OK, so this is where I typically tread lightly because there will invariably be some dullard out there with a water-brained "FloydHype" comment and some odd axe to grind about FightHype.com being a pro-Mayweather site and/or in Mayweather's pocket.

Well, if anybody is in anybody else's pocket, I've yet to see even the faintest glimpse of pocket change. So, if someone's paying off a mortgage with "Money" Mayweather money, it sure as hell ain't me.

I have to lay that preface out there because I'm about to do the unthinkable to some-- defend Floyd Mayweather and celebrate his legacy.

We can go about this by just listing facts and stats. I'm going to lean heavily on outside sources for this, because I can think of nothing more tedious than bean-counting wins on Boxrec. But, here you go:

Mayweather, a 5-division, 15-time world champion, has a record of 31-0 in world title fights with a string of 25 consecutive world championship wins from 2001 to 2015. He has 23 wins in lineal title fights, 24 wins against former or current world titlists, 12 wins against former or current lineal champions, and 5 wins against International Boxing Hall of Fame inductees (which will soon be 7, when Manny Pacquiao is eligible for induction and Saul Alvarez retires). And, per Wikipedia, Mayweather is: "the most accurate puncher since the existence of CompuBox, having the highest plus–minus ratio in recorded boxing history."

In terms of acknowledgments and outside-the-ring accolades, he was named Fighter of the Decade for the 2010s by the Boxing Writers Association of America. He was a 2-time winner of The Ring magazine's Fighter of the Year award, a 3-time winner of the Boxing Writers Association of America Fighter of the Year award, and a 6-time winner of ESPN's Best Fighter ESPY Award. In 2016, Mayweather was ranked by ESPN as, pound for pound, the greatest boxer of the last 25 years.

Not too shabby for a guy painted in some corners of the online Universo Pugilistico as a sniveling, cowardly cherry-picker, perpetually avoiding tough fights and ducking the best of the best.

And lets not even talk about the impact Mayweather had in the financial areas of the sport, as THE most lucrative draw in the history of combat sports and the linchpin around which the new boxing business model has been built.

The perpetual Mayweather critics rarely have a kind word to say about the man. At best, they'll begrudgingly acknowledge him as one of the most talented, skilled boxers of this modern era, before adding their "but…"

The truth is that Mayweather became a divisive figure when he left Bob Arum and Top Rank, not to join some other promotional outfit, but to operate solely as his own man. In doing this, he bucked the system and the old school way of doing things, making powerful enemies at the highest levels of the sport and in the lapdog boxing media, which has always shilled for the old school status quo in the sport. A freeman as a boxer was a dangerous entity in a sport where athletes have essentially been indentured servants by design and Mayweather suffered the slings and arrows of attacks from many directions.

Ultimately, though, it's the fans who make a fighter a success or a failure and the fans overwhelmingly found Mayweather to be a worthwhile, compelling character and fighter.

Every elite-level fighter faces a batch of "what ifs" when it comes to fights not made, and Mayweather is no different. But when stacked up to contemporaries, few can compare to this man's body of work and, at least in my not-so-humble opinion, none surpass him.