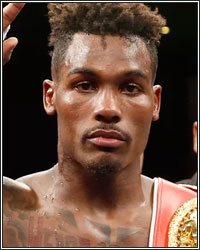 A new year brings a new dedication to spilling my seeds of wisdom all over the flinching face of boxing ignorance. So, let's unleash the beast that is my bulging, bulbous sack and deliver the last money shot of 2022. This week, we have comments/questions regarding Fury vs. Usyk and fighter inactivity.

Fury vs. Usyk

Magno.

It's looks to be nearly official. Tyson Fury vs. Oleksandr Usyk in March for all the belts. Who do you got and why?

– Simon

Hey Simon.

I've never been one to shy away from giving an unpopular opinion, so I won't start now. I (still) have some serious reservations about whether Oleksandr Usyk is a "legit" high-end heavyweight. GASP. I know. Sacrilege. The way the media talks him up, you'd think his spit bucket water cures cancer or something. But, yeah, I still have my doubts over his durability against the big men, in general, and his ability to handle Fury, specifically. Usyk's skills are obvious and the man is an all-time great at cruiserweight. But what I've seen from him as a heavyweight, thus far, raises some flags for me. I know, I know. He beat Anthony Joshua twice. But I see those Joshua fights as a case of his style lining up perfectly with Joshua's deficiencies. And Joshua is, was, and probably always will be incapable of making the kind of adjustments needed to overcome the bad style/temperament matchup. Up until Usyk beat an AJ who was half-imploding, anyway, a struggle with Derek Chisora and a fairly tepid performance against Chazz Witherspoon constituted the entirety of his heavyweight body of work. I think Fury will make Usyk look absolutely regular. Fury's jab and his ability to move, as well as his high IQ, will nullify everything people see as special in Usyk. Only Fury can beat Fury in an Usyk bout. If Tyson comes to the ring in shape and focused, I seem him handling Usyk decisively. Usyk's got the skills to survive, but if he goes the distance, he'll be shut out over the last half of the fight. He could very well be stopped by the mid-rounds, though.

Where are they?

Hello Paul,

I know we talk alot about Ryan Garcia and his inactivity, which by the way I totally agree he will NOT be facing the 'Tank' Davis, but there are so many other fighters I really liked that have become inactive:

Charlo brothers checked out?

Chris Colbert gone?

Where's Rolly Romero?

Feel free to add anyone else to list and let's hope they resurface in 2023.

Happy Holidays

-- B.C

Hey B.C

Fighter inactivity has become the cause célèbre of media dimwits and I agree that, in an ideal world, fighters SHOULD be more active than what they are in this day and age. But what the "experts" don't get is that this issue isn't caused by lazy/cowardly fighters or evil managers/advisers or greedy promoters/networks. This level of inactivity is a byproduct of a horrible business model. Simply put, the money's not there to put on all these fights with fighters who have come to expect a payday that is totally not in line with their market value anymore. Everything is tucked behind paywalls these days in a desperate attempt to have the sport's most loyal fans pay more to make the high-end boxing cards actually profitable for the organizers. The end result is that new fans aren't being made and existing fans are being put off and pushed away. Now, with growth stagnant and everyone trying to protect their own investments, it often makes better business sense to NOT have fights. For the fighters, specifically, what's the financial incentive in taking on the risk of any fights other than the one or two most lucrative? What's the incentive in taking a smaller fight or two that could result in injury (or unexpected defeat) and kill off the chance of a larger payday down the road? Those that only write or talk about boxing, who aren't actually in the business and don't support their family from fight earnings, won't see it the same way, obviously. Fighters didn't get into the fight business to NOT fight. They do, however, have to consider their own bottom line and their own business interests in a sport where no future is guaranteed. There's a weird, destructive dynamic in the business right now that needs to be fixed. It's a dynamic where, for the stars, mid-level/low-risk fights are nearly as lucrative as the high-end risky fights and where "stay busy" fights make almost no sense to make at all.

OK...diatribe over.

It's disappointing not to see one's favorite fighters. And their inactivity isn't always about money or the business atmosphere of the sport. There are lots of names who've been sitting things out for extended periods of time. I won't even try to put together a list of fighters I'd like to see more of-- there are just too many. But I really don't know what can be done, other than embrace those who we CAN see with more frequency.

Got a question (or hate mail) for Magno's Bulging Mail Sack? The best of the best gets included in the weekly mailbag segment right here at FightHype. Send your stuff here: paulmagno@theboxingtribune.com.