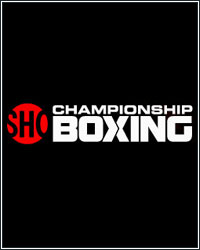 I rarely have a rooting interest when I watch fights. Unless I've bet a few bucks on a bout or if my patriotic sympathies become inflamed, I just like to watch and I root for performance. I don't need that bad guy vs. good guy drama in my prizefights. There's enough of that in the real, outside-the-ring world.

What happens sometimes, though, is that a guy/gal wins me over as a fight plays out. Usually that takes place as an upset begins to brew.

That's what happened with Hector Luis Garcia when he started doing his thing against Chris Colbert this past February, gradually taking over the contest and beating the fighting pride out of the highly-regarded young contender.

I had seen Garcia fight before-- just three other times-- and, to be honest, I didn't think all that much of him. He was solid. I knew he had an amateur pedigree, with over 300 bouts. I knew that he participated in the 2016 Olympic Games, representing his native Dominican Republic. I just didn't think he was going to be anything other than a name on Colbert's growing resume.

Colbert was THAT good-- or, at least, he was looking THAT good coming into the Garcia fight. "Primetime" was a blue chip prospect on the precipice of huge things. The Brooklyn native was actually supposed to be fighting for a world title the night he faced Garcia. However, defending WBA super featherweight champ Roger Gutierrez had contracted COVID-19 less than three weeks before the fight and had to pull out. News outlets announced that Colbert's world title bout with Gutierrez would be pushed back to April. People were THAT sure Colbert would beat late replacement, Garcia.

What was supposed to be a virtuoso performance by Colbert turned out to be a breakthrough performance for Garcia.

Poised, confident, and working impeccably within his own strengths, Garcia almost immediately seized control of the contest and never relinquishment it. By the championship rounds, the Chris Colbert who was on the fast track to stardom and totally acting the part before the fight, had given up all hope of winning and was on his bike, merely trying to avoid more punishment. Dropped hard in the seventh, the favorite made it to the final bell, but lost eleven of twelve rounds on all three judges' scorecards.

Six months later, Garcia would beat Gutierrez for the WBA belt, in a performance that was nearly as overall dominant as the one against Colbert.

Now, the 31-year-old southpaw is set to face Gervonta "Tank" Davis for Davis' WBA lightweight title. A victory would complete a wild boxing Cinderella story and bring Garcia right into the elite class of a deep and talented 135 lb. division.

Realistically, though, just getting to this point-- in the main event of a pay-per-view card at Capital One Arena in Washington D.C. against one of the biggest stars in boxing, in a bid to become a two-division world champ-- is victory enough. In less than a year's time, Garcia has gone from near obscurity to THIS. It's been a remarkable 11-month run by anyone's standards.

The odds are definitely against him this Saturday. Nobody would blink an eye if he got blown away by a big shot, early. Tank Davis is at the top of his game and universally regarded as one of the biggest pound-for-pound punchers in the sport.

But Davis has had a lot of outside-the-ring distractions lately. There was the domestic assault arrest at the end of December. There's the hit-and-run trial in February. He's ditched Mayweather Promotions to work as a free agent. He's also got a big-money blockbuster of a bout against Ryan Garcia planned for April.

It would be real tempting for Tank to overlook Garcia this Saturday, just as a world title-bound Colbert overlooked Garcia last February. And, as we've seen, Garcia can take full advantage of such an opportunity.

The man from San Juan de la Maguana in the Dominican Republic doesn't fuck around. He's all business. That's why you have to love a guy like Hector Luis Garcia, whether he wins or losses.