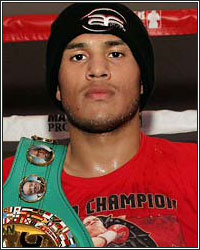 Hello fight fans and welcome to another Thursday gathered around my bulging sack, waiting on your weekly load of gooey, salty truth. This week, we have questions/comments regarding boxing's PPV overload, best matches of 2023, and more...

PPV Overload

Hi Magno.

As always, wishing you and your family the best.

If all the fights being announced or rumored come to fruition, there will be at least 4 to 6 PPVs from March until May. This is mind-blowing!! Benavidez vs Plant, Fury vs Usyk, Ryan vs Garcia (big IF on this one), Spence vs Thurman, Canelo vs TBA, Jake Paul vs Tommy Fury. Either this doesn't make business sense or the promoters are receiving profits with other revenues that are not being received by the fighters, such as when they sell the rights to Latin America and other parts of the world, or when they add up the PPV buys, especially when the bars and pubs buy a PPV, the bar and pub owners don't pay just the regular 79.99 price as they have to pay based on the locations capacity. The managers of the fighters have to look out for that. Or it could just be that they want the fighters to realize that there isn't much they are going to get on PPV and will have to accept less money fighting more often on regular showtime or ESPN. I don't care about DAZN, I don't know what those guys are doing over there. Again, I hate paywalls, but in the US, it is what it is, and I just don't see that changing with the current boxing so-called executives. What do you think?

– Benjamin from Puerto Rico

Hey Benjamin.

The pay-per-view overload is actually even worse. For what it's worth, there's also the Adrien Broner BLK Prime PPV and the just-announced Floyd Mayweather exhibition, also on the 25th. I've heard, though, that Spence-Thurman may be moved back. However, Deontay Wilder vs. Andy Ruiz might soon be added to the PPV schedule as well and there was talk of a May date. Oh yeah, and Devin Haney-Vasiliy Lomachenko looks also to be booked for May and they want to make it an ESPN PPV event. It's crazy.

Clearly, some of these events will be big-time losers. Fight fans just can't pick up the tab for all of these shows. My guess is that the Broner pay-per-view and the Paul-Fury show will be the big-time losers and that ESPN/Top Rank may not even try to sell Fury-Usyk as a pay-per-view in the US, opting, instead, to make it an ESPN+ attraction while banking on its PPV value internationally. Unfortunately, I also see Plant-Benavidez (which is a really good, intriguing matchup) being a victim of this over-booking.

If Canelo ends up fighting John Ryder in the UK as planned, that pay-per-view will also flop in the US, because of an underwhelming Canelo B-side as well as a US afternoon start time.

The only big winner will be Gervonta Davis-Ryan Garcia, which, by fight week, will have built incredible marketing momentum (IF the fight happens). I think Haney-Lomachenko may also do surprisingly well.

As for the "whys" behind having so many PPV shows. Well, it really boils down to the fact that the only way for organizers to meet the fighters' purse demands is to nudge them into betting on themselves via PPV revenue shares. The shows, themselves, are not all that expensive to produce if the main event names are willing to forego guaranteed main event payouts in favor of a cut of the sales.

Promoters and boxing companies are essentially using Go Fund Me tactics with fans to cancel out some of the monetary risk involved in putting on these shows. The business is in a bad place at the moment, even with outliers like BLK Prime hopping into the market, willing to operate in the red. Pay-per-view may be a necessity right now, but it's definitely not good for the sport in the long-term. Boxing, as a whole, has to come together and work on strategies to make better fights that are not only more accessible, but also more affordable for fans.

Benavidez-Plant, What Fight Excites Me

Hello Paul.

Is there a particular/signed fight you're very interested in?

I am. Benavidez vs Plant is one of these fights that I enjoy watching because it pairs offensive fighter vs defensive fighter. Two fights like these come to mind that I really enjoyed, Paulie Malignaggi vs Juan Diaz (1), which was non-stop action that clashed the offensive volume of Diaz vs Malignaggi slickness.

The other one wass Winky Wright vs Jermain Taylor. I never though that high of Taylor, but his volume made Winky dig deep to give us an entertaining fight.

My guess is that this will be a good fight as long as it lasts. I believe Plant is going to make Benavidez look bad for 3-4 rounds until all the punches Benavidez will throw start having an effect. What do you think? Should we give more credit to Plant?

PS. On your latest Article, Steve Kim is sadly not running that podcast with Mario Lopez anymore. Sadly, I was a fan

Best regards to you and your family.

– Miguel

Hey Miguel.

Well, learning that Kim was not doing that podcast anymore brightened up my day a bit. Believe me, this guy's bad karma in messing with other people's gigs is well-deserved. Screw him and his cancerous bad energy. The less of him, the better.

Anyway...

I like Plant-Benavidez for the same reasons you do. And, yeah, I do think Plant doesn't get as much credit as he deserves for the skill and ability he has. I think in this fight we'll find out whether Benavidez is a "real deal" when it comes to his pressure-fighting style. Let's call a spade a spade, the kid has not been in there against a very high overall level of opposition and he's certainly not faced anyone who can box as well as Plant. If Plant's added power under the watch of new trainer Stephen "Breadman" Edwards is a thing, Benavidez will be in for an even rougher evening. But, if everything plays true to recent form, my take on the outcome doesn't differ all that much from yours. Benavidez won't look like the offensive dynamo he usually does, but his activity should earn him a hard-fought decision.

The first half of this year has a few interesting matchups that get me going. Gervonta Davis-Ryan Garcia should be beyond-compelling. Naoya Inoue Stephen Fulton could shape up to be a classic. I also like Tyson Fury Oleksandr Usyk, Deontay Wilder-Andy Ruiz, Devin Haney-Vasiliy Lomachenko, and the rumored Danny Garcia-Sebastian Fundora. All of these are super intriguing clashes of styles and temperaments.

Barring some boxing-like setbacks, this year is shaping up to be a good one.

Got a question (or hate mail) for Magno's Bulging Mail Sack? The best of the best gets included in the weekly mailbag segment right here at FightHype. Send your stuff here: paulmagno@theboxingtribune.com.