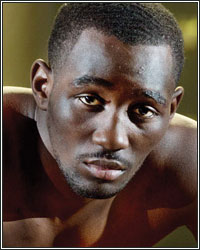 Break out the plastic panchos and splash-guard eye shields, it's time for another Thursday equine-like money shot of gooey, salty boxing truth. This week we have questions/comments regarding a possible Terence Crawford-Golden Boy union and the death of Showtime Boxing.

GBP-Crawford?

Hi Paul

So far no contracts have been signed, but it seems GBP might sign Terrence Crawford. It seems he is about to close the door on Errol Spence. Do you think this is a good move? I believe GBP was on his way out as a major promoter, but this might inject some life to them, although Crawford was never an attraction, with the right combination of opponents he might create interesting numbers, he might be able to sell a decent venue if he fights Alexis Rocha and then Vergil Ortiz at either Texas or California as well, do you think this might happen?

Best Regards.

– Miguel

Hey Miguel

I think we need to take everything GBP/Crawford-related with a great big grain of salt. All we have is one snapshot and a lot of talk from Oscar.

But IF the story is true and Crawford eventually does align himself with Golden Boy, it's a smart business strategy for Oscar & Co.

As I wrote in a piece posted Tuesday titled "A Lucid Oscar De La Hoya Could Be Boxing's Best Friend:"

"Crawford could be brought into the Golden Boy universe with Rocha being offered up as a human sacrifice. Then, they could position GBP's top welterweight Vergil Ortiz Jr. for a bout with Crawford. Maybe Ortiz pulls off the upset, maybe not, but at least the fight happens on Golden Boy turf and to greater Golden Boy benefit. Even if Ortiz loses, the company's consolation prize would be a good working relationship with a fighter in Crawford who's one solid round of negotiations away from a blockbuster with Errol Spence.

This is as close to a win-win-win as Golden Boy is going to get at welterweight right now."

We'll see if there's any fire to all this smoke, but, at the very least, all of this Crawford talk created an incredible amount of buzz for Golden Boy in general and for Rocha and Ortiz, specifically.

By the way, in the absence of Spence-Crawford, I wouldn't mind a Crawford-Ortiz fight one bit. That would easily be Fight of the Year material right there.

GBP-Crawford? (Part 2)

Hey P-Mags...I don't know what to make of this Terence Crawford-Golden Boy stuff. What's your take? Is this a real deal or just some hype over one picture? Bring us some realness in this!

– Clyde

Hey Clyde.

I addressed this above, but there MAY be something to it or it just may be hype spun around a simple photo op. We'll just have to wait and see. Promoters are pitching ideas to fighters and managers all the time. Golden Boy met with Crawford, but that doesn't mean it will or won't lead to future collaboration. This is a lame answer, but we'll know when we know.

Goodbye Showtime Boxing?

Hi Paul.

I was saddened by the news that Showtime was going to be swallowed by Paramount+. It was especially troubling as a boxing fan, since it appears that boxing won't be making the transition over to the streaming service.

If Showtime Championship Boxing is done, what becomes of PBC and of all those fighters who fight under the Showtime banner?

– Derek

Hey Derek.

Right now, we really don't know where Showtime Boxing is going. We don't know if it'll be transitioned over to Paramount+ or simply abandoned. For me, there's an equal chance of both, although early reports seem to lean towards the latter.

But it's not all doom and gloom if Showtime Boxing is RIP. As a matter of fact, this may open the door for new ways to reach fans and new strategies to market the sport. The fighters who compete on Showtime now will go somewhere. Fights will still happen. There'll be some bumps in the road during the transition to a new network/platform, but boxing will survive the end of Showtime Boxing just as it survived the end of HBO Boxing.

But, again, let's just wait and see what the plans are before we start delivering eulogies.

Got a question (or hate mail) for Magno's Bulging Mail Sack? The best of the best gets included in the weekly mailbag segment right here at FightHype. Send your stuff here: paulmagno@theboxingtribune.com.