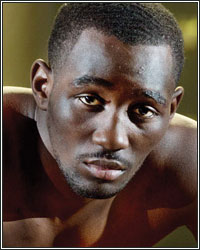 Every Thursday here at FightHype, we make a space among the video content for a good, old-fashioned written word money shot from the depths of my bulbous, bulging sack. So, get ready for some of that infamous Magno-rific gooey, salty, sometimes NSFW truth. This week, we have comments/questions regarding Canelo-Crawford, Haney-Shakur, and Andy Ruiz.

Canelo vs. Crawford?

Hey Magno.

Thanks for being one of the few beacons of truth and integrity in the shady world of boxing media. Your work is appreciated.

My question is on the recently talked about idea of Terence Crawford moving up to 168 to fight Canelo Alvarez. All of this talk was initiated by Crawford, who has apparently embraced the idea of taking on that challenge, but is he being for real or is he just clout chasing? If the fight did get made, who do you see winning and how?

Take care.

– H. L.

Hey H.L.

Oh, Terence Crawford is being for real. There's not an ounce of pretense or clout chasing in the man. If he's talking up this fight, it's because he wants it and he thinks he can win it. And do you want to know what's crazy? I actually think he COULD move up three divisions and beat Canelo. Crawford's greatness is built much more on skill, timing, and boldness than it is on any sort of physicality. If his walking-around, out-of-competition weight is around the super middleweight limit, then he could conceivably compete at that same weight. There's an argument to be made that, at 36 (he turns 36 in September), fighting closer to his natural weight and not needing to cut weight so drastically will see him enter the ring stronger and fresher.

In terms of career strategy, a Canelo fight would also make sense for Crawford, who's looking to make superstar money for the last chapter of his career. There are several good fights to be made at 147 and 154, but none as big as a Canelo blockbuster. The one caveat, however, would be that there's probably no going back down once he competes at 168. History tells us that older fighters trying to go back down to a previous weight class tend to leave their best behind them, although he could probably dip down to 160 if he can't beat Canelo and pick up a strap or two in a weak middleweight division.

But all of this Canelo-Crawford talk is very premature. Crawford has an Errol Spence rematch that Spence seems intent on forcing. Canelo has Jermell Charlo on September 30 and, at least right now, doesn't seem too enthused about fighting a welterweight, unified champ or not.

As for the fight, itself? I'll go on record and say that Crawford beats Canelo via late TKO. There, I said it. Just don't hold me to it until I see Crawford actually put on those 21 fighting pounds (and until I see how Canelo looks against Charlo).

Haney-Shakur (and Prograis)

Hi Paul.

What's your take on the Devin Haney-Shakur Stevenson beef? Will it ever lead to an actual fight or will they just be virtually jawing at one another from a safe distance? Also, what's next for both? Is Haney-Prograis still going to happen? It's been looking dead.

Thanks for taking the time to resolve my question marks.

– Damon

Hey Damon.

I don't pay attention to social media beefs or any stabs at public negotiations. I hold firm to the belief that anyone negotiating a fight in the press (or via social media) is not serious about actually making the fight. I've seen a little of the social media dust-up between Haney and Shakur, but I don't know much of what's gone on between the two. I just don't see Haney fighting Shakur anytime soon, no matter what may be said via Twitter/X. As I mentioned in a few of my Notes from the Boxing Underground columns (every Monday right here at FightHype.com), the risk of fighting Stevenson is greater than the reward he'd get from fighting him. Shakur, meanwhile, finds himself in a Catch-22 situation. He can't get the big fights without elevating his name value and bankability, but he can't elevate his name value and bankability without having big fights. If it were me or my fighter, I'd bite the bullet and take the B-side purses if/when they're presented to me, at least until I get some next-level drawing (bargaining) power. But, of course, that's easy for me to say since I'm not Shakur.

I've been assuming, like most people, that Haney would be moving up to 140 to fight Regis Prograis for the WBC title. Lately, it's appeared less likely that he'll do so. In a recent Fight Hype interview, Prograis, who has indicated he's exploring other options, says that Haney has yet to sign the contract. I don't know what's up, but the only reasonable reason for skipping out on Prograis and sitting things out is if a bout with Teofimo Lopez or Tank Davis (or a rematch with Vasiliy Lomachenko) is becoming a possibility, and I've heard nothing about any of those fights materializing.

So, my short answer after my long answer is-- I don't know what's up with Devin Haney.

Andy Ruiz

Hi Paul.

I'm sure you saw Andy Ruiz on Instagram Live talking about wanting $10 million to fight Deontay Wilder. That's just not realistic in my opinion and this is just another case of Ruiz stepping on his own career. He's only fought twice since the Anthony Joshua fights in 2019 and it looks like he won't be fighting this year at all. I like Ruiz, but he's making himself irrelevant.

– Luis from San Jose

Hey Luis.

Andy Ruiz has always been his own worst enemy. From reported lack of gym dedication during his days as a Top Rank prospect right up until his present tense inflated self-worth, he's always found a way to get in his own way. It's a testament to his ability and to his deep-down-inside warrior instinct that he's gotten as far as he has. But, let's be real here, if he hadn't lucked his way into that Anthony Joshua fight after Jarrell Miller popped dirt for all of Walgreens, he'd be either out of the sport or carrying on as a gatekeeper. He needs to get the yes-men and hangers-on out of his ear and inject some reality into his heart and soul. A fit and focused Ruiz is a plus for boxing, but boxing most definitely does not NEED Andy Ruiz. With only a small handful of big fights available to him, he needs to find a way to make them happen or they'll be gone and the not-big-enough purses he sees know will be significantly smaller later.

Got a question (or hate mail) for Magno's Bulging Mail Sack? The best of the best gets included in the weekly mailbag segment right here at FightHype. Send your stuff here: paulmagno@theboxingtribune.com.