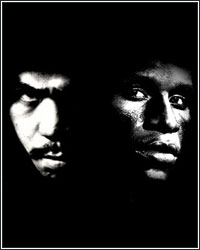 It looks like the fight is on after all. "Enough is enough. These people, Mayweather Sr., Jr., and Golden Boy Promotions, think it is a joke and a right to accuse someone wrongly of using steroids or other performance-enhancing drugs. I have tried to just brush it off as a mere pre-fight ploy but I think they have gone overboard. I have instructed my promoter, Bob Arum, head of Top Rank Inc., to help me out in the filing of the case as soon as possible," stated pound-for-pound champion Manny Pacquiao as he revealed that he will be filing a lawsuit against the Mayweathers and Golden Boy Promotions. The news came as the Filipino icon celebrated Christmas.

Pacquiao assured the world that, despite Mayweather's demands for Olympic-style random drug testing, he has never taken any performance-enhancing drugs. "I maintain and assure everyone that I have not used any form or kind of steroids and that my way to the top is a result of hard work, hard work, hard work and a lot of blood spilled from my past battles in the ring, not outside of it," Pacquiao stated to Philboxing.com. "I have no idea what steroids look like and my fear in God has kept me safe and victorious through all these years."

Despite the news of the lawsuit, both sides are still working to come to an agreement for their March 13 mega-fight. Latest reports are that the Nevada State Athletic Commission has offered to administer the blood tests, something that Bob Arum said he'd be willing to negotiate. Pacquiao himself is still eager to step in the ring with the undefeated Mayweather. "Pretty Boy Floyd, face me instead on March 13 in Las Vegas and not in some talk show forum or in press releases written for you by people who don't even know me," he added. "Face me in a fight where I get to punch back. You and your cohorts have accused me of using performance-enhancing drugs. Now, I say, the burden of proof should now come from you, not me."

Although the real fight has yet to be finalized, it appears there will be a battle after all. "These people think they are doing the sport a great service. They are not. To Floyd, despite all these accusations, may your Christmas be merry and I will see you in court, soon, too," Pacquiao exclaimed, ere he drove out of sight...

"Happy Christmas to all, and to all a good-night."
[ Follow Ben Thompson on Twitter @fighthype ]