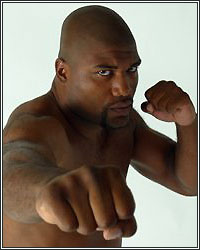 White Chocolate Management, a Hollywood, Florida based management and Promotion Company and its President Reed Wallace have filed a $10,000,000 lawsuit in the State Supreme Court of New York, against Rampage Jackson, Juanito Ibarra and Ibarra's Mixed Martial Arts Company for breach of contract, interference with contract and defamation arising out of a breach of a contract and false statements by Ibarra that "WCM had nothing to do with Rampage" although it was Ibarra and his attorneys that prepared the final contract between Rampage and White Chocolate.

It is alleged that Rampage breached his contract only after his recent victories over Chuck Liddell and Dan Henderson, and having received, with his manager, 25,000 shares of WCM stock.

According to Reed Wallace of White Chocolate Management, which has a roster of major martial arts "stars", they had no choice and were forced into the filing of the lawsuit by Rampage's manager Juanito Ibarra, who "bad mouthed" WCM which, according to its website, is an "equal opportunity ass whipping organization".

Wallace said "the lawsuit is to protect all fighters" and that "Rampage will have to learn to open his eyes and not entrust all of his life and business to another person (Juanito Ilbarra) like so many other fighters have made the same mistake in the past."

According to Wallace, Rampage has always been friendly, considerate and open to working together. However, Ibarra has rejected or blocked all transactions and deals offered to Rampage from WCM. Ibarra then went behind WCM's back and contacted or had his agent contact those very same parties that WCM brought to the table.

"It's a shame that Rampage has been thrown into the middle of this and all the lost time, money and opportunities Juanito Ibarra has cost Rampage by his petty jealousy and business dealings."

White Chocolate Management is represented by "ultimate lawyer" Robert Hantman of New York who has taken on tough opponents such as actor Steven Seagal, World Heavyweight Champion Vladamir Klitschko, Promoters' Shelly Finkel and Gary Shaw and Pro Elite Inc.(for Wallid Ismail,) in which SHOWTIME is a partner.

According to Attorney Hantman, all Rampage has to do to end the lawsuit is to let White Chocolate do its job without interference and honor his contract or the alternative "is to go the distance".

"The decision is his!"