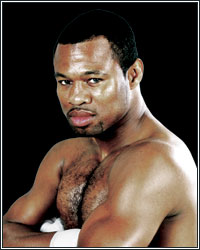 FightHype.com recently caught up with three-division champion "Sugar" Shane Mosley to discuss his future plans and much more. You don't want to miss what he had to say about Floyd Mayweather Jr., why he feels sorry for him despite promising to "whoop his ass", and why 2007 may be his last year inside of the ring. Check it out!

BT: How are you enjoying this down time?

SM: I love it. I am getting so much accomplished. As far as my businesses go and catching up with my kids' lives.

BT: When are you scheduled to fight again?

SM: Looks like September.

BT: Will it be Floyd?

SM: I don't think so. Of course that's the fight I want, but he doesn't want it. Says he is retired, but then goes and chases an Oscar rematch. I don't get it. Since when does the winner beg for a rematch?

BT: Who will the opponent be?

SM: Not sure yet. At this point, it doesn't really matter for me. I am winding down my career and just willing and ready to fight the best out there?

BT: Well the best right now is Floyd.

SM: So they say, but I can't make him fight so I won't waste time thinking about it. At some point, if he really wants to be considered the best, he will have to come through me or he will forever be reminded that he didn't fight the only person most think will beat him.

BT: How do you feel about him calling you just a sparring partner?

SM: (Laughing) I think it's funny. I mean, what he thinks doesn't matter too much to me. He is a boy, I am a man! I realized what a child he is after watching 24/7. I actually feel sorry for him. He did that whole segment about how his dad was never there for him. He says his dad would come by, take him to the gym and then go on his way. Well that's a lot. How many kids never see their dad? He is one of those types that needs constant attention. He pretends to be confident, but he is actually very insecure. That's why he calls me a sparring partner. My response is that he can call me what he wants, but this 4-time world champion sparring partner will whoop his ass. By the way, I hear Tito is in camp with Winky. Can it be that I started a trend? That instead of fighter's being against each other, they are working with each other?

BT: (Laughing) Were you disappointed at the outcome of De La Hoya/Mayweather?

SM: Yes. I still think, even after watching the replay, Oscar beat him.

BT: What did you think about the Cotto-Judah fight?

SM: I thought that Cotto bullied Zab around the ring and that Zab never let his hands go enough to get the respect of Cotto.

BT: Would a Cotto fight interest you?

SM: Yes.

BT: What would would you do different?

SM: Definitely throw more body shots and jabs to keep him at bay.

BT: What about a fight with Judah?

SM: What for?

BT: You mentioned you are winding down your career. What does this mean and how many more fights should we expect to see you in?

SM: Well I never enjoyed being out of the ring before, but this last time, I have really enjoyed it. My son is 16 now and is showing a huge interest in going to the 2012 Olympics so we have been working really hard. My wife also has been trying to brainwash me into retiring. She is keeping me busy doing all kinds of things that have actually been productive. I do realize I am not getting any younger. Money is not an issue to me so after a lot of thought, I am leaning towards this being my last year. I really enjoy working with my fighters. I have this young prospect, Billy "The Kid" Dib, who I am very excited about and another fighter, Leon Green, who is really doing big things. So I love teaching and working with these guys.

BT: Does this mean that this will be your last fight?

SM: I hate to say anything is definite because I see that fighters like to retire then come back, but I will say that I probably won't be as active and I am seriously leaning towards retirement to work with my son.

BT: I know that you were close to Diego Corrales. How are you dealing with the sudden death of this warrior?

SM: It is very tragic and it hasn't really settled in yet. I still don't comprehend that he is gone. It will hit home after his son is born. It will be bitter sweet. My wife is in constant contact with Michelle so we feel helpful by just being supportive. I'll miss him. It's hard being with his kids and family and knowing he won't ever be there. We had a lot of great times and he was a character. They don't make them like him too often.

BT: Thank you, Shane, for taking time out to do this interview. We look forward to seeing you in the ring soon.
[ Follow Ben Thompson on Twitter @fighthype ]