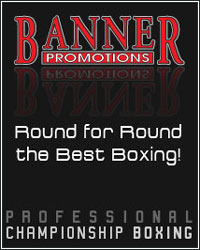 On Friday, June 20th, Banner Promotions will host a night of boxing and mixed martial arts at the Thomas & Mack Center in Las Vegas, Nevada. The card starts off with an ESPN2 taping of boxing from 6-8 PM featuring several boxers from Xtreme Couture gym. Immediately after, mixed martial arts kicks off with an 8-10 PM taping for HDNet that will feature the official professional MMA debut of Kim Couture.

The MMA portion of the event will be headlined by WEC veteran John Alessio, who trains with Xtreme Couture, taking on UFC veteran Pete Spratt. Alessio looks to rebound from his DQ loss to Brock Larson at WEC 33 while Spratt hopes to capitalize on his knockout victory over Jason Von Flue at Ultimate Warrior Challenge this past April.

If you're a fan of combat sports, you don't want to miss this night of action. With both boxing and mixed martial arts on display, it promises to be a night full of knockouts and submissions.
[ Follow Percy Crawford on Twitter @MrFighthype ]