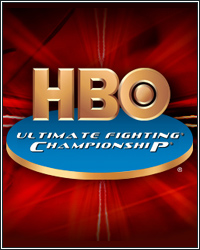 With word of an impending announcement by UFC president Dana White on the horizon, it seems like everyone has been trying to figure out exactly what the major news may be. Not to be left out of the fun, I'd like to officially share my prediction: the UFC has signed a five-year deal with HBO to air 4-5 live events per year. Sound crazy? Think again.

Although it was well over a year ago, it seems like just yesterday when an elated Dana White revealed that the UFC had reached a deal to air live events on HBO. "Yeah. We will be on HBO this summer," stated the UFC president as he informed the media in attendance during a pre-UFC 70 teleconference that a deal had been reached. Of course, as we all know now, that deal was far from being finalized, but prior to that announcement in April of 2007, the UFC had indeed been in negotiations with HBO for quite some time about airing a handful of annual cards. As the popularity of mixed martial arts grew, it looked more and more like the leading mixed martial arts company would soon find a home on the premium cable network. Unfortunately, after a few more months of failed negotiations, the two sides could not come to terms and a deal that seemed to be right around the corner was stopped dead in its tracks.

"After lots of discussion, it became apparent that the business model doesn't make sense for either one of us," HBO Sports president Ross Greenburg would announce in October of last year. "So, we agreed to go our separate ways. You never know what the future holds. We have enormous respect and admiration for the executives we dealt with at the UFC. We wish them well." Shortly after, in an interview with Kevin Iole of Yahoo! Sports, White responded, "We'll come to a deal with HBO, I'm 100 percent confident of that. Ross is probably pretty happy now, but we'll get a deal done with them. Believe me, we will. They want the deal, I want the deal – and when two sides want the deal, it gets done. There's a lot of stuff to this and these things take time. Deals are never easy to get done. They take a lot longer than I'd like."

One of the major roadblocks for the deal was control over the production of the telecasts. Currently, the UFC has full control over the production of its Spike network telecasts and pay-per-view cards, including commentating and production crews. HBO was unwilling to give up control of the broadcast, preferring to use their own crew and announcers. It seems like a minor detail, but nonetheless, it was important enough to cause talks to break down and ultimately kill a deal that seemed eminent. Well that was then and this is now! Keep in mind that at one point, the two sides wanted the deal so come Thursday, it should come as no surprise to hear White reveal the details of a lucrative HBO partnership. Given some of the recent events that have transpired over the past few weeks, one has to wonder if the two sides were able to resolve their differences and possibly reach a compromise that would be beneficial to both parties.

First and foremost, after 31 years, the highly acclaimed and award-winning NFL show "Inside the NFL" will no longer appear on HBO, but instead will now air on Showtime. "It has been a terrific franchise...but the television landscape has changed quite a bit over the last 30 years and we have to recognize the realities of the business," stated Ross Greenburg, who's been with HBO since 1978. "There's no real explanation, just a lot of discussions over the years that the marketplace changed and we're not unique anymore," he continued. No real explanation? Although ultimately it's HBO's decision not to bring the show back, it seems like an odd move to get rid of the longest-running series on cable television without at least having some sort of backup plan to replace the millions of viewers who tune in weekly during the football season.

Second, although it appears as though the sweet science has had a resurgence as of late, the reality is that there simply aren't enough box office draws in boxing to realistically continue the type of success that HBO has grown accustomed to over the past four decades. The 70's had Muhammad Ali, the 80's had Mike Tyson, the 90's had Oscar De La Hoya and the 2000's....well, since 2000, HBO has been pooling their resources by drawing from a number of high-profile names like Lennox Lewis, Evander Holyfield, Roy Jones Jr., Felix Trinidad, Shane Mosley, Bernard Hopkins and Fernando Varags. While any one of those names could do decent pay-per-view numbers given the right opponent, none of them could ever come close to the type of box office success that one Oscar De La Hoya fight generates. As 2009 quickly approaches, the majority of those boxers are all either retired or nearing the end of their careers. With De La Hoya's own announcement that 2008 would be his final year of fighting, HBO is left scrambling to find their next box office star.

Last May's clash between De La Hoya and Floyd Mayweather Jr. was supposed to do just that. A passing of the torch in a sense, Mayweather was being groomed as the next big draw when he burst onto the pay-per-view scene with his dominant win over Arturo Gatti. He would then go on to headline pay-per-views with Zab Judah and Carlos Baldomir, having similar success, before breaking all previous pay-per-view records when he faced off with De La Hoya. When his next fight with Ricky Hatton also proved to be a huge box office smash, it was clear that Mayweather was well on his way to becoming the big draw that HBO needed to replace De La Hoya. The one thing they didn't count on, however, was Mayweather announcing his retirement. Now HBO boxing is left with a huge void to fill. While stars like Miguel Cotto, Manny Pacquiao, Kelly Pavlik and Joe Calzaghe (who's never fought on a pay-per-view) show promise, none of them are currently drawing the type of numbers that HBO grew accustomed to with De La Hoya. It's clear that some drastic steps need to be taken to ensure that they can continue to generate the type of revenue that an Oscar De La Hoya fight brings.

Enter the UFC, who had already been in negotiations with HBO just one year ago. Although neither side could originally come to terms, the problems that prevented a deal from being consumated were hardly insurmountable. The recent ratings success of the EliteXC event on CBS, along with some of the shortcomings of the card, may have been enough to make both parties concede just enough to finalize a deal that, at one point, some thought was already done. So it's my guess that Dana White's big announcement wil be an HBO deal. A deal with FOX sounds great too, but given the fact that EliteXC is already with CBS and Strikeforce is already airing reruns on NBC, that doesn't really sound like something that's "an indicator of where this business is going over the next five years." Besides, Dana already said that it's NOT a television deal. Well...it's not TV...it's HBO!

So expect White to announce a five-year deal with HBO to air 4-5 live events per year. UFC 85, which in no way, shape or form should have been on pay-per-view in the first place, is the perfect example of the type of card you can expect to see on HBO Ultimate Fighting Championship. Of course, this all just speculation...probably more wishful thinking as I, for one, am really not looking forward to watching more commercials during and/or in between bouts. I'm also not 100% sold on the fact that network executives aren't concerned with the sport's level of violence. If the CBS EliteXC card was any indication, there definitely seems to be just a little concern and I'd really hate to see the UFC fall victim to early stoppages in order to "tone down" the blood and violence for network television. Obviously, with award-winning show like Oz, Deadwood and The Sopranos, that wouldn't be a problem for a premium cable network like HBO. So I'm calling it...get ready for the announcement...HBO and UFC...it's a pairing that makes sense and long overdue.

Worst case scenario, it's just another rumor, but at least it makes more sense than Floyd Mayweather Jr. signing a $200 million dollar deal to fight in the UFC.
[ Follow Ben Thompson on Twitter @fighthype ]