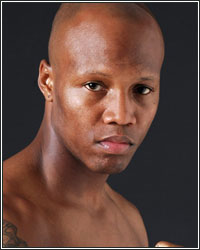 Michael Shinefield, CEO of PEMG (Premier Event Management Group) and the last known manager of former undisputed welterweight champion Zab Judah, has been charged with 11 counts of fraud/misappropriation of investor funds. Shinefield, managing partner of Got The Tickets, a ticket brokering agency, and his partner John Mills allegedly duped investors of more than $6 million each. Plaintiffs say both Shinefield and Mills deceived them into investing personal funds into their company's account for the purchase of blocks of tickets to major events, most recently the April 19th Hopkins vs. Calzaghe boxing card, with the promise of high returns on their investment through the re-selling of tickets to third-party vendors. Instead, Shinefield and Mills allegedly diverted the funds and used them for their own personal benefit.

Shinefield became Judah's manager earlier this year and was heavily involved in the negotiations and promotion of Judah's scheduled fight with Shane Mosley that was later cancelled. His company, PEMG, would later enter into a partnership with novice advisor Gregory Leon, who represents heavyweight Monte Barrett, jr. middleweight Verno Phillips, lightweight Carlos Hernandez, jr. middleweight Ishe Smith and super middleweight Allan Green. According to the deal, Gregory Leon and Premier Event Management Group "joined forces to solidify a ground breaking deal that, amongst other undisclosable details, will have the three entrepreneurs working cooperatively with all fighters under their representatiton." Although details of the "partnership" are sketchy and it is unclear as to what exactly Shinefield and his company did for any of the fighters, it's a bit alarming to know that a fighter, particularly a well-known, high-profile fighter like Zab Judah, would entrust their career to an individual who already had a criminal conviction for a prior Ponzi scheme and was currently under investigation.

Shinefield's company PEMG was also authorized to secure personal sponsorships for the Calzaghe vs. Jones Jr. card that took place earlier this month. "We're looking forward to the start of a long-lasting relationship with Roy. We're supremely confident that our efforts to maximize the sponsorship opportunities available for this bout will speak for themself," Shinefield stated several months prior to the event as he urged boxers, promoters and managers to contact PEMG's offices. One has to wonder if any boxers, promoters or managers were advised to take him up on his offer and, if so, were they too duped out of their money.
[ Follow Ben Thompson on Twitter @fighthype ]