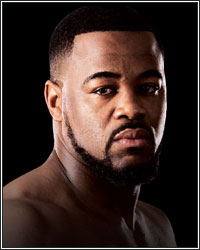 FightHype.com caught up with UFC light heavyweight champion Rashad Evans to get his thoughts on Chuck Liddell's knockout loss to Mauricio "Shogun" Rua this past Saturday at UFC 97. "I think he should retire! I felt so bad for him to see him go out like that," Evans commented. He also praised the former light heavyweight champion and UFC icon, stating, "He is a great person and a legend and when you see that as a fighter, you get a small glimpse of your own demise in the sport." Liddell's quick demise as an elite athlete in the sport has opened Rashad's eyes as to how long you can truly stay on top. "At one point, he was unstoppable, but I guess the saying is true, 'Nothing stays gold forever,'" he continued.

"There were no changes," stated Evans, who saw little change in Liddell's style since the two met back in September of 2008 and seemed shocked as to how quickly his skills had eroded. "I knew that before the fight because an inside source told me that it was just a front. It's too late for him. His reactions and ability to take punishment is gone and you could never get that back…He deteriorated so fast, it's not even funny. Just a season ago he was on his way back after his win over Wandy and now, it's over. You have to wonder if he is on the border of a medical problem."

Evans himself will be back inside the Octagon on May 23rd as he defends his title for the first time against undefeated challenger Lyoto Machida during UFC 98 at the MGM Grand Garden Arena in Las Vegas, Nevada.
[ Follow Percy Crawford on Twitter @MrFighthype ]