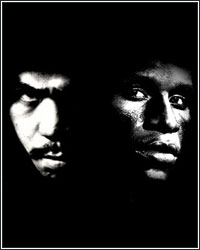 According to reports, the highly-anticipated March 13th showdown between Floyd Mayweather Jr. and Manny Pacquiao will take place at the MGM Grand in Las Vegas, Nevada. "It's the MGM. It's definite," an unidentified source would reveal. The MGM was chosen over the new state-of-the-art Dallas Cowboys' Stadium, whose owner, Jerry Jones, reportedly offered up to $25 million to host the biggest fight of the decade. Dallas Mavericks' owner Mark Cuban also lobbied to get the fight in Dallas. Both fighters' camps felt the MGM could beat Jones' offer, and with so many big fights hosted in Las Vegas, why kill a good thing?

Last week, The Los Angeles Times, citing a source close to the talks, detailed a plan in which the MGM Grand would generate around $32 million in total revenue. News conferences have already been planned, one in New York on January 6th followed another in Los Angeles two days later on January 8th, Lem Satterfield of fanhouse.com reported.

Manny Pacquiao (50-3-2, 38 KO) and Floyd Mayweather (40-0, 25 KO) were already in agreement with all of the fight details, most importantly the fighting weight (147), the revenue split (50-50) and the glove size (8 oz.). Last week Mayweather's camp requested Olympic-style drug testing, to which both fighters will be subjected to.