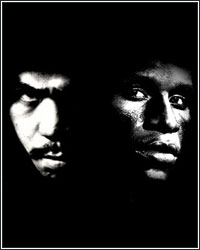 With neither side coming to terms regarding the issue of Olympic-style random drug testing, promoter Bob Arum has officially pulled the plug on the biggest fight of the decade between the two best fighters in the world in Manny Pacquiao and Floyd Mayweather Jr. "This fight is absolutely off. That's our position, period, is that we're moving on to Malignaggi," Arum informed Lem Satterfield of Boxing Fanhouse on Christmas Day. The news comes shortly after HBO Sports president Ross Greenburg offered to have Sen. John McCain mediate the drug-testing issues and the Nevada State Athletic Commission offered to oversee blood testing themselves.

"And if Mayweather loses this fight, and all of this money, then he has only one guy to blame, and that's Richard Schaefer. This is not Mayweather. This is Richard Schaefer," Arum continued. Although it's unclear as to exactly why Arum thinks Golden Boy Promotions CEO Richard Schaefer is the only person to blame, one can only assume that he's referring to a press release that was circulated a few days ago. Despite both parties initially agreeing to a gag order regarding negotiations for the bout, Golden Boy Promotions distributed a press release to members of the media citing Pacquiao's refusal to comply with Olympic-style drug testing requests. Negotiating through the media is a move that Arum made very clear he would not tolerate when the two sides first sat down for talks.

As each hour passes by, it's looking more and more like Mayweather is out and Malignaggi is in as Pacquiao's next opponent. Whether or not they can pass that off as a pay-per-view remains to be seen since two of Malignaggi's three losses came at the hands of Ricky Hatton and Miguel Cotto, who, coincidentally, Pacquiao just defeated in dominant, lopsided, back-to-back victories. Seeing as how Malignaggi only has 5 knockouts in 30 fights, it's hard to imagine that he'll have better success than Cotto or Hatton did against Filipino icon. Personally, I think a bout with WBO jr. welterweight champion Timothy Bradley would be much more competitive, far more entertaining and a lot easier to pass off as a pay-per-view for the simple fact that he brings his own undefeated record as well as a title to the table. Malignaggi, on other hand, brings his own stick-and-move style and his own belief that "there's something fishy about Manny Pacquiao."

This is certainly a cruel joke that the boxing gods have bestowed upon us. To go from Mayweather vs. Pacquiao to Pacquiao vs. Malignaggi is just...it's just....man, I honestly can't even put into words just how messed up this really is. If anyone out there can fill in the blanks for me, please let me know.
[ Follow Ben Thompson on Twitter @fighthype ]