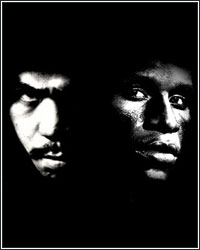 According to reports, Manny Pacquiao's adviser Michael Koncz held a private meeting with newly-crowned WBA jr. middleweight champion Miguel Cotto to discuss the possibility of a rematch with the Filipino superstar. Speaking to Ronnie Nathanielsz of PhilBoxing.com, Koncz offered little information regarding his conversation with Cotto and his manager, Brian Perez, other than the fact that it was "very positive." One has to wonder if this meeting signifies the impending death of the highly-anticipated bout between Floyd Mayweather and Manny Pacquiao.

Nearly two weeks ago, Promoter Bob Arum stated that he wanted a final decision from Maywether by mid-July as to whether or not he would accept Pacquiao's final terms for a proposed November 13 megafight. "There's no actual date of a deadline, but it's some time in the middle of July. If we haven't gotten this thing locked up and done, then we're going ahead and taking another opponent. We're not just going to sit there and blow our chances for a fight in November," Arum would explain to Rick Reeno of BoxingScene.com. Koncz would echo those sentiments in a conversation with AOL FanHouse's Lem Satterfield, stating, "whether it's July 13 or July 15, it doesn't matter, but it's two weeks."

Evidently, it looks like Team Pacquiao is already anticipating a negative response from Mayweather regarding their latest terms, which amounted to a 50/50 split of the purse along with a 14-day cutoff date for random blood testing. Although it's not uncommon for fighters to explore other options throughout the course of negotiations, the fact that it was Koncz, Pacquiao's adviser, having a "private meeting" with Cotto and his manager, Brian Perez, leads me to believe that there was a pretty lengthy conversation about the details of a rematch, including weight, glove size and purse split. In other words, it's a no-brainer that Cotto is willing to take the fight, so the only purpose for the meeting was to begin negotiations.

Given that it doesn't appear as though Team Pacquiao's terms will be to Mayweather's liking, especially if they haven't changed their stance on the 14-day cutoff date, it looks like fans will be treated to an unnecessary rematch between Miguel Cotto and Manny Pacquaio later this year. As for Mayweather...well...it's unclear as to what his backup plan may be. Unlike Pacquiao's camp, Team Mayweather isn't currently having "private meetings" with other fighters.
[ Follow Ben Thompson on Twitter @fighthype ]