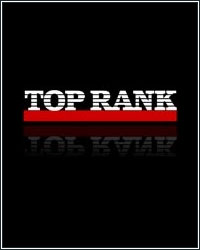 Just in case Floyd Mayweather may have forgotten that the deadline for his decision is fast approaching, the folks at his former promotional company have decided to provide him with a friendly reminder. The official website of Top Rank, www.toprank.com, has added a countdown clock, entitled "Money" Time: Mayweather's Decision, that is counting down the days, hours, minutes and seconds remaining for Mayweather to decide whether or not he will accept their final terms for a November 13 clash with Manny Pacquiao.

After declaring that Manny Pacquiao had agreed to all of Mayweather's demands roughly two weeks ago, Top Rank promoter Bob Arum issued a deadline for Mayweather to express interest in making the fight. Orginally, Arum claimed that it was "soft" deadline, stating that they needed to know an answer some time by mid-July in order to properly promote the bout. ""We want a fight this year, and if he doesn't take the fight this year, then we'll fight somebody else. As far as I'm concerned, there is no actual deadline date, but some time in the middle of July," he explained, "We've got to get the tickets on sale, commercials done, etc. We have to begin gearing up and getting ready to go by the beginning of August -- whomever Manny is going to fight."



That "soft" deadline quickly became a "hard" deadline, however, when both he and Pacquiao's adviser, Michael Koncz, declared that this Friday, July 15, was Mayweather's last chance to let them know whether or not he accepted their terms. It should be noted that despite the fact that Mayweather has insisted on random blood testing up until the day of the fight, Pacquiao has only agreed to a 14-day cutoff for random blood testing. If you're hoping to hear an answer from Mayweather by the end of day on Friday, I wouldn't hold my breath. Chances are, the good folks at Top Rank are already fully aware of that fact, hence the reason why Arum has already made plans for Pacquiao to face either Miguel Cotto or Antonio Margarito. The addition of the countdown clock to their website would appear to be nothing more than a public relations tool to give fans the belief that they're trying desparately to make a fight with Mayweather.
[ Follow Ben Thompson on Twitter @fighthype ]