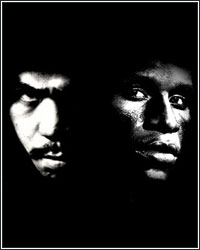 As the clock ticks down to promoter Bob Arum's self-imposed deadline, fans continue to wait anxiously for a response from Floyd Mayweather as to whether or not he'll accept Pacquiao's final terms for a November 13 showdown. Although members from Team Mayweather remain silent, one member of the Mayweather family informed us that the deadline is meaningless because Pacquiao has yet to accept the actual terms of Olympic-style random blooding testing leading all the way up until the fight."Floyd is taking a stance on drug testing and Pacquiao only agreed to a 14-day cutoff and that's not random," explained Floyd's uncle, Jeff Mayweather.

Although Arum revealed weeks ago that representatives from both sides had agreed on all issues, he did not disclose any of the actual terms that were agreed upon. "That's all been resolved," Arum would simply say when asked about the dispute over the drug testing. "I am not going to talk about the specifics of the negotiations. You have my statement that there are no real issues that I can see, except whether he wants to fight now or later or not at all."

While many people assume that Pacquiao has agreed to Mayweather's demand for Olympic-style random drug testing during the weeks leading up to the fight, according to Jeff, Pacquiao has stood firm on his concession to only do testing up until 14 days prior to the bout. "That deadline don't mean shit," he continued. "He told ya'll to do damn random testing and ya'll never did agree to it. And they still haven't agreed to it."

Wow! Well according to Jeff Mayweather, it looks like you can all stop holding your breath waiting on a response from Floyd. Evidently, the terms that Pacquiao agreed to are no different than the ones he declined back in January when both sides entered into arbitration the first time around. Although it was Team Mayweather who orginally proposed the idea of the 14-day cutoff before changing their minds, it was also Team Pacquiao who turned down the offer the first time before finally agreeing to it, denying that they agreed to it, and then agreeing to it again.
[ Follow Ben Thompson on Twitter @fighthype ]