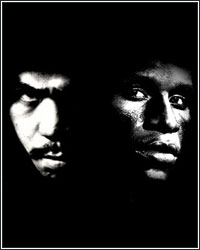 The clock has struck midnight, the deadline has passed, but what's the decision? With no reply from Floyd Mayweather, Hall of Fame promoter Bob Arum says that Manny Pacquiao will now shift his focus to a potential bout with Miguel Cotto or Antonio Margarito. Get more updates from Bob Arum's conference call as he talks about what happened with the Mayweather negotiations, Manny Pacquiao's next move, and more.

BOB ARUM BEGINS THE CONFERENCE CALL WITH HIS OFFICIAL STATEMENT ADDRESSING THE NEGOTIATIONS:

"I had a couple of conversations with Ross [Greenburg] and I laid out all the terms that would be acceptable to our side and I also informed him about the concession [14-day cutoff] that Manny had made regarding drug testing. He got back to me in a couple of weeks and told me that he had had discussions with Al Haymon, representing Floyd Mayweather, and that everything looked good and we were nearing a resolution.

The subsequent conversations with Ross detailed to me conversations he had with Al Haymon. Nowhere was the name Richard Schaefer or Golden Boy mentioned, although I read, as you all did, Oscar's statement that a deal was close, so I assumed from that Haymon was keeping Schaefer and Godlen Boy abreast of the situation.

Ross, for the last month, has been telling me that Haymon was working very, very hard.

A couple of weeks ago, I told him, "Look, you know, I wanted to do this fight very badly, and so did Manny, but at a particular point in time, we have to move on." By moving on, I mean that I had agreed with Ross early on that we would not negotiate any other fight with Manny during this negotiation period for a fight with Floyd and I had no negotiations with any other opponent, whether it's Margarito, or Cotto, I've never had any discussions with either of them or their representatives regarding a fight with Manny Pacquiao. And I told Ross that this Friday was our deadline for the end of the exclusivity period and I tell you that next week, I'll be talking to the Cotto Camp and the Margarito Camp regarding a fight with Manny Pacquiao.

People have asked me, or have asked people at Top Rank, "Does that mean that the Mayweather fight is dead?" And even though Mayweather hasn't resonded by the deadline, my answer's a simple one. It's dead when we conclude a deal with an opponent for Manny's fight in November and then we're contractually bound to do that fight and we would look hopefully to do a fight with Floyd next year. But if, in the interim, while this was going on, Floyd suddenly emerged and said yes he wanted to do the fight, there would be nothing opposed to getting together and doing the fight.

So that's our positions. I hope it's as clear as I can make it. I don't want to go into any conjectures to why and what; just reporting what the facts are."

Q&A WITH THE MEDIA

On his decision to negotiate through Ross Greenburg...

"Strictly through Ross Greenburg...well, you know, Ross was committed to make the fight happen and, you know, as the head of HBO Sports, I felt that the best chance to make the fight happen was to do everything through Ross, almost like he was the mediator, and I still believe that it was the right way to go. And it obviously did not work out, not because Ross didn't do a good job, because I think he did in talking to myself and Al Haymon, but obviously the problem was that Floyd, for whatever reason, and I'm sure he has some valid reason, didn't want to commit."

On the reason why the deadline was today...

"The deadline is the end of the exclusivity period, because we now have to go out and secure an opponenet for Manny Pacquiao, assuming that it won't be Floyd, and we have to then mount the campaign, we have to get in touch with the television networks, maybe inDemand, DirecTV and DISH, and get everything in order. I mean, time is going by. And also, we have to start scheduling press conferences because in Manny Pacquiao, I'm not dealing with the normal type of fighter where you can schedule press conferences willy-nilly. Firstly, he's over in the Philippines and secondly, he has his duties which he takes very seriously as a Congressman in the Philippines, and therefore, we're limited to when we can schedule press conferences in the United States."

On whether or not the spoke to anyone on the Mayweather side...

"No! The answer is no. The answer is we have never talked to anybody on the Mayweather side and all coversations on our part were through Ross Greenburg and he reported on all conversations on the Mayweather side from Al Haymon."

"I never talked to anybody on the Mayweather side. I never talked to Mayweather. I only talked to Ross Greenburg, who represented to me certain things that he had discussed with Al Haymon on behalf of Mayweather."

On why he thinks Floyd Mayweather did not accept their terms...

"I am sure, I am sure, without knowing, I am sure that there is a very, very good reason that Floyd Mayweather has for not committing to a fight at this time. I really and truly believe that. Now I'm speculating. One of the reasons could be the uncertainty regarding Roger Mayweather."

"I know how Manny would feel if he had to go into a fight like this without the services of Freddie Roach and, presumably, Floyd would feel the same way going into a big fight like this without the services of his uncle Roger, who has been training him for any number of years."

On who will be next, Cotto or Margarito, and when the decision will be made...

"Whoever he selects is who we'll go after to fight."

"It will be within the next 10 days."

On how close he thinks they were to making the fight...

"They kept assuring Greenburg, at least based on what Greenburg told me, that...it was imminent and Haymon told him that he was working on it; expect an answer shorlty, and of course, it just never materialized. But I don't blame Haymon, I, you know, I think Haymon really tried, at least based on what get from Greenburg, Haymon really tried to put the fight together."

On the involvement of Golden Boy Promotions in the negotiations...

"Again, Schaefer's name was never really mentioned by Ross. It was all Al Haymon. The only feeling I had that Golden Boy might be involved or that Haymon might be talking to Golden Boy is when Oscar said on television or radio that a deal was very close, so I assumed that, at that point, that Haymon had talked to Schaefer and Schaefer had talked to Oscar."

On whether or not there was a 14-day cutoff agreement...

"I, ah, again, I don't want to go into specifics, but I think that issue was resolved. Not as clear-cut...I believe it was resolved. I don't want to go into the details."

On whether or not the Mayweather side was going to accept the conditions regarding their terms on drug testing...

"That's what it seemed to me based on what I was hearing from Ross. Remember, like I said, I don't want any impression to be out there that ever, ever talked to Haymon or Schaefer or anybody else."

On whether or not he thinks Floyd and Manny will ever fight...

"Well, it would be a shame if it didn't happen. But, you know, I don't think any of you guys should be too harsh on Floyd in this situation. I would have liked him to communicate, but, you know...the uncle has an effect. I mean, I would think, you know, putting myself in their shoes, I would feel a lot of reluctance going into this big fight without my trainer. And so, you know, we're not going to know what the outcome of this criminal situation is for quite some time."

"The fight that we want to do is Mayweather. We haven't ever said anything different, we haven't acted anything differently, but he has to fight, Manny wants to fight in November, so, you know, we're going to proceed, with all deliberate speed, getting him an opponent and wrapping up a fight. If, in the interim, Floyd decides that despite the Roger situation, he's ready to fight Manny, absolutely, that's the fight we want."

"I mean, right now, I understand Floyd's position, or I believe his position regarding Roger. I mean, we all know, we live in Las Vegas, you and I, we know this serious issue regarding Roger and I can understand Floyd delaying any plans for a future fight until there's a resolution of the Roger situation. So, you know, once you understand that, how can you jump on the guy and start, you know, saying the same things as the last time.

"I think the boxing fans are going to be disappointed, but they have to realize, they have to cut Floyd Mayweather some slack. I mean, we know that his uncle is facing some difficulties in the courts in Nevada and I can see his reluctance to commit to a big fight with Manny Pacquiao without having the services of his uncle, and if the boxing fans begrudge that, that's really sad. I believe that people should be understanding. I mean, Floyd Mayweather is not saying that he'll never fight Manny Pacquiao and Manny Pacquiao is not saying that if Floyd's not available in November, Pacquiao's not going to fight him. There's always next year. It's something that is bad for the Mayweather family and we all have to understand it."

RECAP OF HIGHLIGHTS


Next week, Arum will begin discussions with both Cotto and Margarito for a November 13 fight with Pacquiao.


Arum says that Floyd Mayweather still has an opportunity to make the fight if he agrees to their terms [which is believed to contain a 14-day cutoff for random drug testing] before a contract is signed with one of the other fighters.


Arum says they have never talked to anybody on the Mayweather side and that all conversations were with Ross Greenburg and Greenburg would report to Arum all the conversations he had with Al Haymon.


Arum is under the impression, based on conversations with Ross Greenburg, that Mayweather simply doesn't want to fight this year.


Arum speculates that another one of the reasons is the legal issues that Floyd's uncle and trainer, Roger Mayweather, is currently dealing with.


Arum says the reason why he had to have the deadline now is because Pacquiao is a Congressman now, so his time is limited.


Arum says he's going to talk to Manny Pacquiao and whoever he selects, that's who he's going to fight. That decision will come in 10 days.


Arum refused to get into the details of the drug testing. He did not confirm if their was a provision for a 14-day cutoff on testing leading up to the fight.


Arum says he got no response from Greenburg.


The Margarito fight would take place in Monterey, Mexico or MGM Grand, provided he can get a license in Nevada.


The Cotto fight would take place at Cowboys Stadium or MGM Grand.


Arum says boxing fans are going to be upset, but they have to cut Mayweather some slack because of the legal problems that his uncle and trainer Roger Mayweather is going through.
[ Follow Ben Thompson on Twitter @fighthype ]