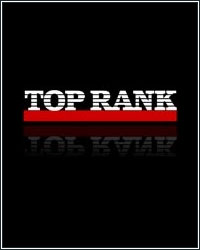 World amateur sensation JESSE MAGDALENO signed a long-term exclusive promotional contract with Top Rank today. Magdaleno, who campaigned at 119 pounds through most of his career, leaves the amateur ranks with a 120-16 record and six major national titles, including the National Golden Gloves and the U.S. Nationals.

Magdaleno, 18, a graduate of Durango High School in Las Vegas, Nev., will make his professional debut on Saturday, November 6, as a featherweight, on the undercard of the Juan Manuel Lopez – Rafael Marquez WBO featherweight championship fight at the MGM Grand Garden Arena. He will be joining his older brother, super featherweight Diego (16-0, 4 KOs), who will be fighting Derrick Campos in an eight-round bout. Diego is also promoted by Top Rank.

"In Jesse we look for an extraordinarily talented young man who will carry the banner of his hometown both in arenas in Las Vegas and elsewhere around the boxing world," stated Hall of Fame promoter Bob Arum, CEO of Top Rank.

Bruce Trampler, Top Rank's Hall of Fame matchmaker added: "Jesse is 18 and has a chance to be a special fighter in years to come. Right now, he's one of America's best amateurs, and we believe he can become one of our best professionals."

Magdaleno, who describes himself as a boxer/puncher with a powerful punch, will be trained by the tandem of veteran cornerman Pat Barry and one-time world title challenger Augie Sanchez.

"I always liked the way Top Rank handled and cared for my older brother Diego which is one of reasons I signed with Top Rank," Jesse said. "It is a big company with a lot of history. I am very excited to be fighting for Top Rank and to be making my professional debut on the same card as my brother. I can't wait for November 6."