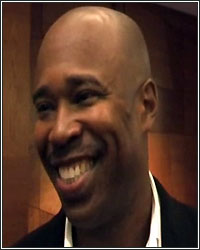 A source close to the situation has informed us that Kery Davis may be in serious jeopardy of losing his job at HBO. For those that don't know, Davis is the Senior Vice President of Programming at HBO Sports. Evidently, the top brass at HBO are not pleased with some of the latest developments regarding HBO's boxing programming. "They're not happy about the way things went down with the Bradley-Alexander fight and they're definitely not happy about Manny moving to Showtime. Someone's going to take the blame for it all and it's not going to be Ross," the source commented.

For years, Davis has been responsible for overseeing negotiations and program planning for HBO World Championship Boxing and HBO Boxing After Dark. He also has a role assisting in HBO boxing pay-per-view events. It's no secret that HBO CEO Bill Nelson, co-president Richard Plepler, and President of Programming Michel Lombardo have not been pleased with the direction, or lack thereof, that the network's boxing programming has taken. In the past two years, HBO Sports President Ross Greenburg has been forced to cut millions from his budget. Veteran boxing scribe Thomas Hauser wrote a fantastic article detailing some of their struggles back in 2009 and, apparently, it hasn't gotten any better since then.

"Shit rolls downhill and in this case, Kery is sitting at the bottom. It's messed up too because, at the end of the day, Kery isn't the one making the final decisions. It wasn't Kery who was supposedly trying to negotiate that Mayweather-Pacquiao fight. That one was Ross. They thought Golden Boy was going to be their savior, but clearly, they're not," our source added.

Whether or not Davis actually does get let go remains to be seen, however, it's becoming clear that HBO boxing is under the microscope right now and somebody's head will definitely be on the chopping block if the situation isn't fixed soon.
[ Follow Ben Thompson on Twitter @fighthype ]