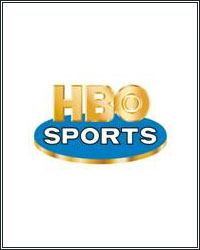 Sources close to the information have informed us that ESPN.com boxing writer Dan Rafael has been in talks with representatives of HBO about the possibility of joining the company in a role similar to that of a matchmaker. "He's going to be the new matchmaker for HBO. He's already had a meeting with somebody and it's in the works. By the end of this year, Dan Rafael will be deciding which fights will be on HBO," one source revealed. Now before anyone gets confused, HBO obviously is not a promoter, therefore, the company does not employ a matchmaker in the traditional sense. However, being a premium cable television network, HBO does employ someone who determines their line-up for sports programming.

Although Ross Greenburg, the president of HBO Sports, has the final say when it comes to approving or denying potential boxing matchups, the majority of the decisions are first made by Kery Davis, the senior vice president of sports programming. As previously reported, certain members of HBO's top brass are not pleased about the direction that their boxing programming is headed in. The recent success that rival network Showtime has been having has prompted HBO to take a hard look at their decision-making process when it comes to making competitive bouts. "They're going to fire Kery Davis. They're going to let him go. He's been catering to Al Haymon too much and that's why they're in the position that they're in now. That's why they're talking to Dan," another source revealed.

Whether or not Davis is actually let go remains to be seen, however, if Rafael is brought on board, his primary responsibilty would be similar to that of a traditional matchmaker, creating entertaining and action-packed matchups between fighters that are evenly matched. When asked if Rafael would be involved in negotiations with promoters and managers, one source replied, "No, he wouldn't be doing that because there would be a lot of lawyers involved."

When I first received word that HBO was actually considering the idea of bringing on a writer to control the future of their boxing program, I thought it was just a joke. I mean, even though Rafael has been covering the sport for a number of years now, at the end of the day, he's still just a writer, so there's no way, I thought, HBO would seriously entertain the idea. However, according to a few other sources, Rafael himself actually leaked the news to some of his peers and word is quickly spreading throughout the community of "respected" boxing scribes. Although I enjoy providing breaking news to our FightHype readers, this is one time that I hope I'm completely wrong about the information I just provided. The problem with HBO boxing is that decisions are being made by "non-boxing" people; in other words, people who don't truly understand the Sweet Science. For example, there's a big difference between what Roy Jones Jr. sees in a fight and what Jim Lampley see in a fight. Call me crazy, but even though Rafael writes about the sport, I just don't think he's the answer to their problem.
[ Follow Ben Thompson on Twitter @fighthype ]