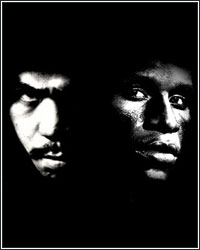 According to reports, negotiations for a potential clash between Manny Pacquiao and Floyd Mayweather Jr. stalled over the weekend due to the political aspirations of the Filipino superstar. Last week, Pacquiao confirmed his decision to run for Congress in the May 2010 general elections. HBO, however, was hoping to target May 1st as a date for the potential showdown between the two best boxers in the world. Pacquiao, however, stands firms on his decision to declare his candidacy for the May elections, which will make it difficult for him to properly train for his toughest challenge inside the ring.

To his credit, Pacquiao is willing to fight sooner, despite his trainer, Freddie Roach, initially wanting more time for his star pupil to heal from the cuts, bruises and broken eardrum he suffered in his bout with Miguel Cotto. Mayweather, however, appears to have other plans as the undefeated multi-division champion is not interested in fighting in March. In a recent interview with Ronnie Nathanielsz of Boxingscene.com, promoter Bob Arum hinted that negotiations have hit a wall, stating, "What's there to talk about...if worse comes to worse, we'll go back to the original plan for a March 13 fight." Although Arum was tight-lipped regarding any specific details about the negotiations, trainer Freddie Roach was much more vocal.

"We might fight for the 154-pound title in March," Roach stated in a recent interview. "I need more of a commitment from Mayweather because he's not negotiating too well. It has to happen and with the money they are going to make out of it, I feel it will happen. Mayweather can't make that money with anybody else." He would reiterate those sentiments in another interview with Sky Sports, "We want to fight in March. They don't want to go that early, so we might take one fight before that, but it looks like it's going to happen in September Bob tells me."

Bernard Hopkins may have even let the cat out of the bag early yesterday. "He [Mayweather] will fight Shane Mosley before he fights Pacquiao. Pacquiao is probably going to fight the Jewish kid [Yuri Foreman] at 154 and Shane Mosley and Floyd Mayweather are going to fight. And then the winner will fight Pacquiao for all the marbles by late next year," Hopkins would tell Boxingscene.com's Bill Emes.

Of course, this should come as no surprise to diehard boxing fans as FightHype reported weeks ago that Team Mayweather was anticipating negotiations to take quite some time and, as such, were already eyeing a "tune-up" bout in England against former welterweight champion Carlos Quintana, welterweight contender Matthew Hatton or jr. welterweight contender Dmitriy Salita in order to stay sharp. It appears now, Team Pacquiao also has a plan B as they target newly-crowned undefeated WBA jr. middleweight champion Yuri Foreman. It's a risky move that would see Pacquiao moving up to the 154-pound weight class to try and win another title in his eighth weight division.

Although all is not lost and the highly-anticipated clash between the two best boxers in the world will still likely happen, a September bout is not exactly what fans were hoping for. Not to mention, a lot can happen between now and then which could jeopardize or alter plans completely. While it seems unlikely, both fighters could potentially get hurt in a tune-up bout. Even worse, they could lose. Not to mention, WBA welterweight champion Shane Mosley faces WBC welterweight champion Andre Berto on January 30th. Should he have another performance like he did against Antonio Margarito, Mosley could easily become an option for both Mayweather and Pacquiao should negotiations hit another snag in the future.
[ Follow Ben Thompson on Twitter @fighthype ]